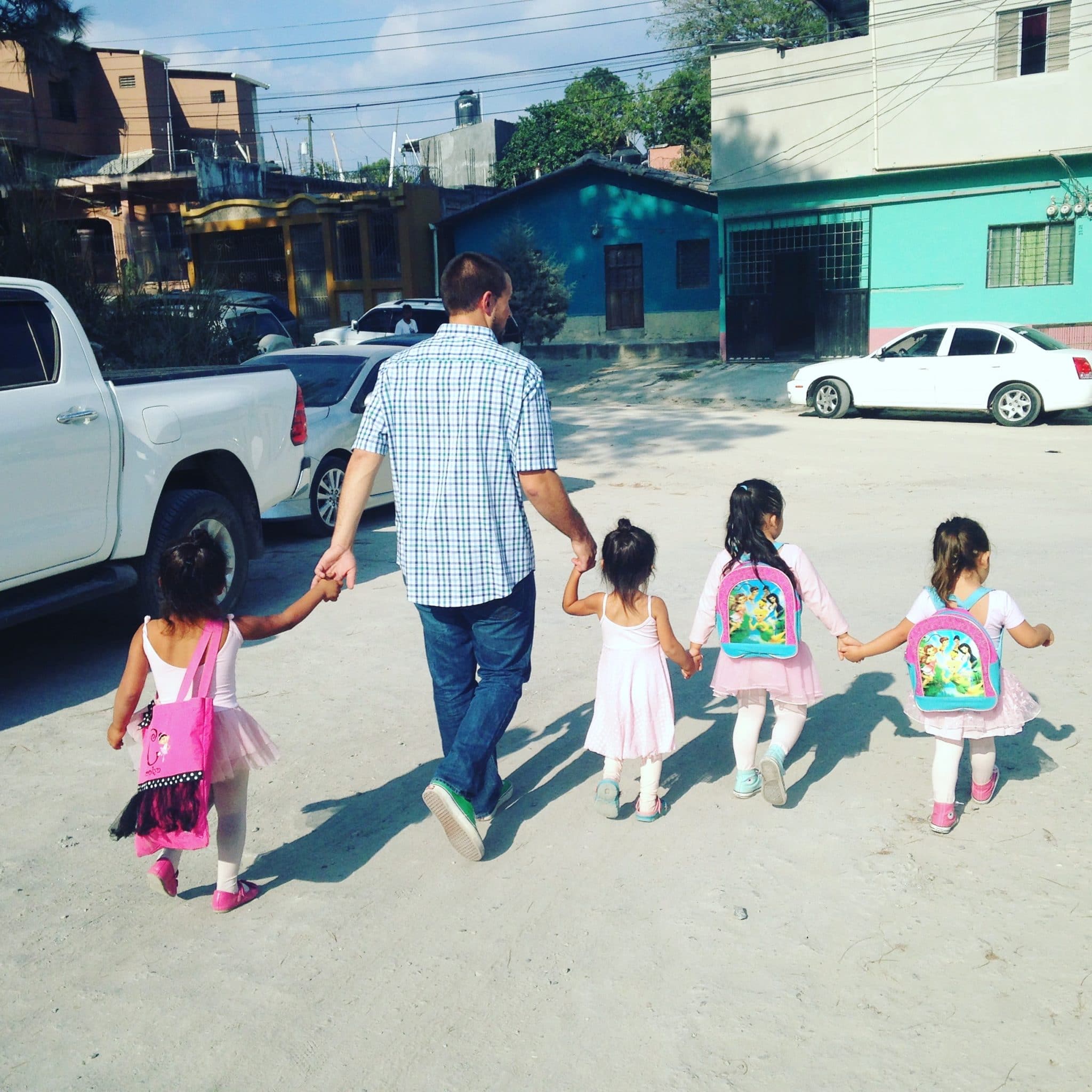 "Look at me in my princess!" Brenda said as she gleefully twirled around to give the room a good look at her ballet uniform. Here, a princess dress is anything with a skirt, and the princesses were wearing them proudly. One by one, we lifted these six little ballerinas into the truck to head to their first day of ballet classes at the local bilingual school. 
It was such a beneficial growing experience for them to be in a class setting in the community and outside of the familiarity of the ministry. For most of them, it was their first time being "dropped off" in a situation like that. They were scared and upset at the beginning, but within a couple weeks they were loving it and asking everyday if it was time to go to ballet.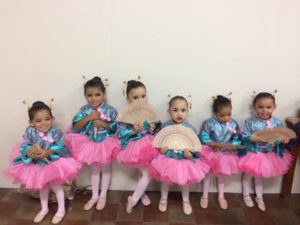 After a few months of weekly classes, the school put on a dance recital with all the students in the dance program. The little girls were given an oriental themed routine. They were so excited to get their hair and makeup done and put on their "princess" dresses. 
I was nervous some of the girls might meltdown once it came time to get on stage with all the lights and people. However, they all did so well! They were performing with huge smiles on their faces. It was   great to see how they grew in confidence and shined on stage. The recital lasted for four nights and on the last night each girl was awarded a certificate, a medal, and given flowers. They loved every moment and didn't want it to end!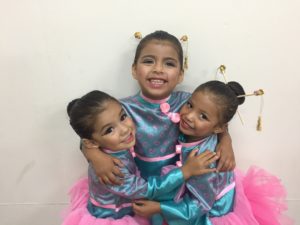 Now, almost every day you will find our little ballerinas outside spinning, twirling, and grinning from ear to ear as they tell everyone to come and watch them "do ballet". They take turns being the teacher and telling the other girls to get in line to do their routine. They practice their splits, do their jumps, and strike their poses. It's their favorite game to play and our favorite thing to witness! 
We have been so blessed to be able to provide an opportunity like this for our little ones. A new opportunity for learning and discipline, fun and smiles, and just simply giving them the opportunity to be sweet, precious little girls.
The video of their performance is below.