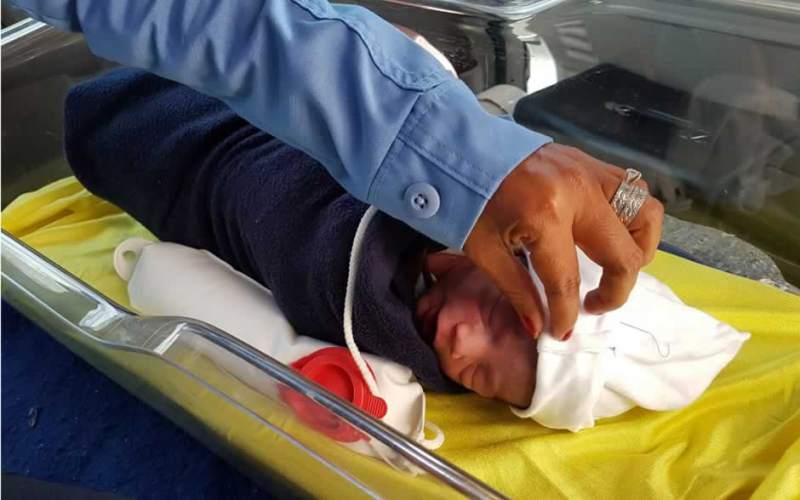 My baby was abandoned in a trashcan.
Before being placed in my arms, my foster baby had experienced trauma. Probably before ever even being born, he had experienced trauma.
All I knew at the time was that he had been found in the trash of a gas station bathroom by the  employees. Whenever I would hear stories like these, they were always on the news but never something that personally effected me. I had never been confronted with what it meant to deal with all the feelings that followed.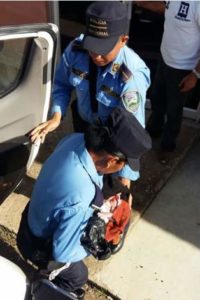 I was thinking about this poor baby, but I was also consumed with thoughts of the mother. What could cause this mother to abandon her child in this way? Situations that I have seen in my time at Legacy of Hope gave me plenty of options to think about… Maybe the mother was mentally incapable of caring for her child. Maybe her family would force her out of the house and she didn't know her options of where to go. Maybe she was abused and unable to separate her abuse from the new life of her baby. Any of those things and many others could be true. The underlying factor in each of those is fear, and fear can be completely debilitating.
With the details I had, I pieced together a nice little narrative for myself. He was abandoned in a public place, I remembered. This meant that the mother wanted him to be found. She probably believed that she was unable to give him a good life and figured he would be better off. She loved him and wanted what was best for him, however skewed that love may seem to me.
It was as if justifying the mother's actions somehow made me able to wrap my brain, just a little bit, around the trauma that this precious babe has endured.
___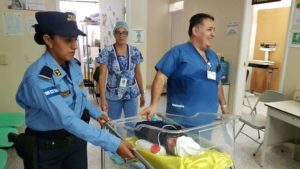 After I was first notified of his case and accepted the placement, I began to find out more information. He was found with his umbilical cord and placenta still attached. The mother gave birth in that bathroom! How terrifying that must have been to give birth alone in a public bathroom! Would anyone be able to think outside of their fear in that situation??
However, in addition to those horrid circumstances of his discovery, I learned one other detail that flipped all of my thinking upside down.
He was found with toilet paper shoved in his mouth.
This fact dropped heavily on my heart like a brick, and stayed there. I had made for myself a way to believe Baby E's story was one of total love. But now my hope that the mother abandoned him in a public place so that he could be found was in the trash as well. She didn't want him to be found. She put toilet paper in his mouth so no one would hear him crying, and left him for dead.
At this point, I was consumed with anger and fear. Anger at the mother for her actions. And fear for Baby E and the lasting effects of his beginning days. But I was also in preparation mode, so I was trying to shove down my emotions and get our house ready for a second baby.
___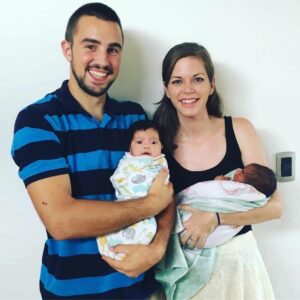 Finally, DINAF pulled up to my house and two people and one little baby exit the car. He was wrapped in blankets, but I could still see his tiny frame. As they sat down in my house, I had eyes only for him. As they were telling me the details of his abandonment and his hospital stay and his health, I was studying him. His foot sticking out of the blanket was wrapped in bloody gauze, his skin was raw in multiple places where hospital tape was ripped hastily from his skin. He had bruises all over, most likely from a difficult birth. And he was crying.
"He's hungry," they said, and placed him in my arms.
As soon as I held him an amazing change happened for him and I. As soon as he was in my arms, I was filled with love for this little babe. All those other emotions of anger, fear and confusion were gone and replaced only with love. And he immediately stopped crying. It was amazing. He stopped crying and reached his tiny hand up to grasp the neck of my shirt and hold on for dear life. Everyone looked towards us and a DINAF worker said, "Look, he knows he's home." 
___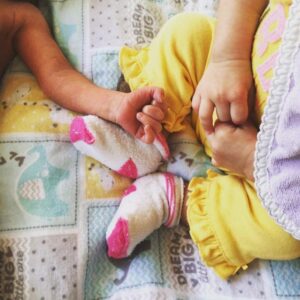 It wasn't until I was writing down his story that I realized how powerful that change really was.
1 John 4: 16-19 says, "God is love. Whoever lives in love lives in God, and God in them. This is how love is made complete among us so that we will have confidence on the day of judgment: In this world we are like Jesus. There is no fear in love. But perfect love drives out fear, because fear has to do with punishment. The one who fears is not made perfect in love. We love because He first loved us"
God is love and there is no fear in Love. In fact, Love DRIVES OUT fear.
In that moment, I physically felt Love drive away the anger. I felt Love drive away the fear. As soon as I held him, I loved him, and nothing else could exist in that place.
I desperately want his story to be one of nothing but love, and therefore, fear and anger can have no place in it.
Fear is crippling and destructive and led to my precious Baby E being left for dead in a gas station bathroom trashcan. It also led to me being distracted by my negative feelings instead of focusing on God's bigger picture and resting in His plan. But that fear does not continue in Baby E's story—it was driven out by Love. The love of a God bigger than any of these horrific circumstances. The Love we are given and the Love we are able to give in return. The Love I have for Baby E, but also the Love I must have for his mother.
We love because He first loved us.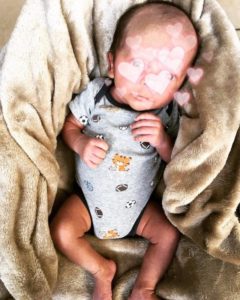 If you are interested in reading the news articles written about Baby E's abandonment, click here and here.