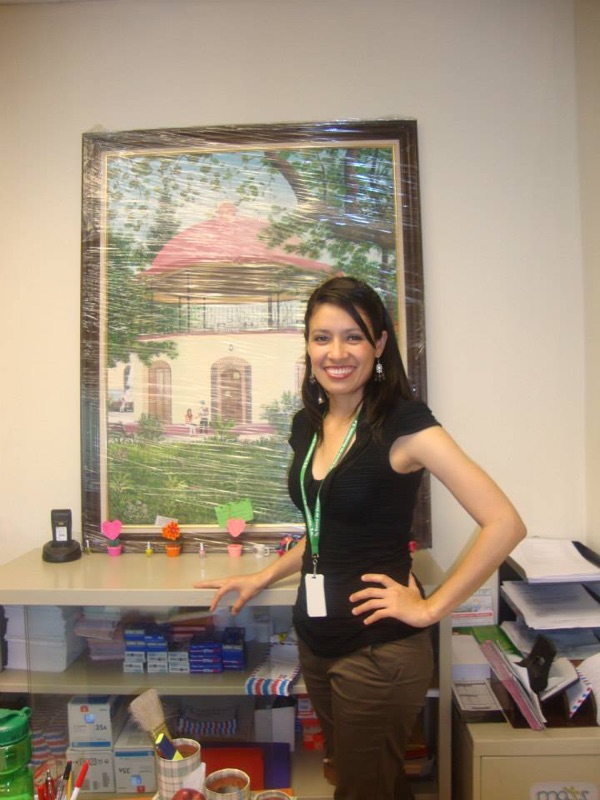 As a ministry we are always looking for locals who are willing to step into the lives of vulnerable children here at Legacy of Hope. We believe this is one of the essential steps to becoming a holistic ministry. One of the things Legacy of Hope strives for is to work with excellence in everything we do, which includes becoming more culturally aware. Something I love about Legacy of Hope is that American and Honduran culture is mixed. We have Honduran staff and American volunteers, Honduran and American children, and all holidays are celebrated in both cultures.
The ministry is vibrant and full of life as Hondurans and Americans join together to make Legacy of Hope Foundation the ministry is it today. With over 10 staff members and volunteers, we would like to share the story of one in particular.
Flor Gomez has been working with us for almost a year. We refer to her as the face of Legacy of Hope Foundation. Flor is kind, smart, and excels at her job. She can take any task given to her and accomplish it without thinking twice.
Below you will see an interview I did with her. From her answers you will see the passion she has for this ministry and the kids!
Sophia: "What made you want to work at Legacy of Hope out of all the opportunities you could have had?"
Flor: "Coming to Legacy of Hope has been a dream come true and a answer to my prayers. It is at this ministry that the hole in my heart has been filled. I was not happy with the job I had before because I did not feel it was helping those in need and that was really what I wanted to do. Now my heart is happy, and I feel pleased with what I am doing. All of my thoughts and strengths are now being used to help the children who don't have anyone to fight for them.
Sophia: "Have you always wanted to work in a ministry?"
Flor: "Yes, I have always wanted to work in a ministry. Ever since I was little, I have always noticed children in need and without love. I have seen myself wanting to work in a ministry to help others gain more opportunities and a better future."
Sophia: "Where did your love for orphans begin?"
Flor:  "My love and passion for orphans began when I was just a teenager. I would always visit a local orphan here called San Jose. It was there that I fell in love with the children, and since then I have always prayed God would lead me to a place where I could help the fatherless."
We are extremely blessed by Flor and everything she does! Thank you, Flor! 
Stay tuned for our next newsletter for the introduction of another person vital to the work we do here at Legacy of Hope Foundation.