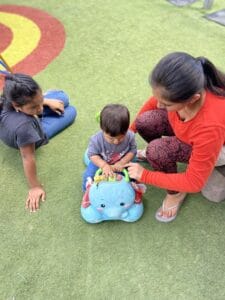 Emergency care is a short term family style home for children who cannot be with their biological families due to a crisis that has directly affected them. These children, ages 0 through 18 are generally admitted by Honduran children and youth services (DINAF), but sometimes the police or the district attorney's office bring them to our home.  They stay in our care until the central authority can finish the investigation and legal proceedings of their case.
Legacy of Hope currently operates 2 emergency care homes in Santa Rosa de Copan. Each home can house up to 10 children and is staffed by a foster mother who has the support of specially trained staff including a director and case manager, psychologist, teacher, an on call physician.
The needs of each child vary depending on their age and life experiences but the most important thing that we offer to each child is a predictable, comfortable and supportive environment where they feel safe.  This allows their bodies, hearts and minds to relax and the ability to step out of survival mode and to begin to process their trauma and loss which in time will allow them to take steps toward healing.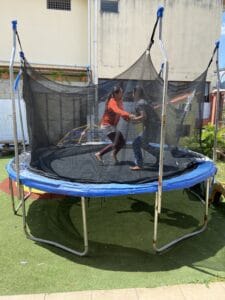 For children, emergency care can look and feel like many things. Sometimes it looks like:
a gentle touch cleaning and dressing wounds
reassuring late night hugs
combing out lice or putting cream on scabies rashes
individual, play, music or group therapy
daily well balanced meals and snacks
the opportunity to study or receive tutoring
creative activities, crafts or movie nights
making dinner together as a family
getting to choose clothes that make them feel handsome or beautiful
helping to plan their first birthday party ever
For the adults that collaborate in this specialized care we all share the commitment to assuring that every child gets the very best and most appropriate care.  Sometimes it looks like:
buying gas for children and youth office so that they could do a home study visit
a positive pregnancy test for an 11 year old girl and assuring that she has the support and resources necessary to process her feelings and make plans for the future
trying to find the words again and again to explain why bad things happen
accompanying a child to a forensic exam and reassuring him that he's not alone
running to provide support to our team members as a child spirals out of control in a crisis
playing games and singing songs to disarm fear
allowing a teen mom to play and be a child for as many hours as she feels comfortable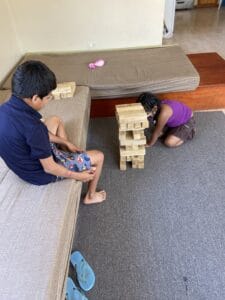 It's all these things and so much more.  Everyday is unique with challenges and celebrations.  It's hard and happy.  Secure but sad.  We sit with them in their dreams and also in their depression.  There aren't the right words to really wrap up in a tidy package the work that we do in our Emergency / Crisis care homes but the work that is done there is so important and life changing for everyone involved.
Legacy of Hope has been providing a safe place for children to process their trauma and begin to heal for almost 10 years. Every year we work towards improving our programs and processes. We have the privilege of stepping in and helping children feel safe, coming along side of them in their most difficult moments and watching the light slowly return to their eyes as they begin to heal, but this type of care requires an incredible amount of resources, not just to pay salaries, buy food, medicine and to keep the lights on but also to train and care for our staff as they care for these children.  Our vision for safe and healthy families does not stop with the children we serve but for our staff and volunteers as well.  I am privileged to be a part of all the good that goes on here, not just in our work but the change that happens through it.  One of my greatest joys is to see a victim step out of our doors victorious knowing that justice has been served, they are safe and have the tools to continue to grow, heal and blossom into the person that they were created to be. Thank you to our many supporters, donors and prayer warriors that make this work possible.