"Each child that I had the chance to be a sister to left a mark on my heart that will never go away.  I will always remember and love them.  When we can have visits after they go home to their birth family it makes me glad because I love to see how they've grown and how happy they are.  In my heart I wish to always be their big sister, to show them right from wrong and to be their role model, but being a foster sister I can't always have that. I hope that they will be happy and always know how much I love them"  – Catherine, foster sister

"When I hear them talk about their birth parents or difficult things that happened it makes me sad.  I wish they always had someone to protect them and never had to suffer those things"  – Dante, foster brother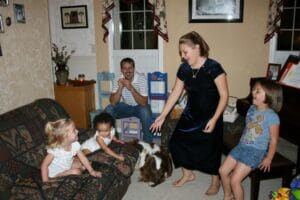 At Legacy of Hope we talk a lot about the importance of foster care and helping children who have been hurt in unsafe, unhealthy relationships learn to trust and heal by connecting within safe and healthy relationships.  
As safe adults we work hard to create homes that foster and nurture trust.  We attend trainings, listen to podcasts, read books, and form support groups, all in an effort to prepare for – and work through – the difficult things that we encounter as parents to children from hard places.  
But there is another group of children that are affected by the trauma and loss that comes with being a foster family.  These children ride the tide, and are pushed and pulled in the ebbs and flows of foster care.  They are first-hand witnesses to the sufferings of foster siblings and the struggles of their family.  They are the unsung heroes of foster families.   The children who share their clothes, their toys, their parents and their lives with their foster brother and sisters.  They have an obligatory front row seat to the suffering and loss that ultimately spills and splashes over into their own lives.  
"We told the boys that we didn't know how long she was going to be with us but that we were going to love her as long as she's with us.  My 8 year old son looked at her and then looked back at me, 'No, Mom, we are going to love her forever, whether or not she's with us.'" – Amy, foster mom
Out of the mouth of babes… our children bestow on us these profound nuggets of wisdom.  They aren't afraid to speak the truth.   To ask hard questions or to embrace the unfair realities and in the midst of being thrust into change and difficult situations they adapt and grow.  They have the ability to exude compassion and to love with abandon.  Their kind of love is inspiring.  
"Being a foster sister is both sad and happy at the same time because you get to see your foster siblings grow and be healthy, to teach them what it is like to really be loved.   I know that they are probably going to leave eventually but I know that when they leave they will be healthier than they were before and I know we helped to do that."  – Nicolette,  foster sister

"For sure there have been some rough moments but overall it's been a really good experience.  It helps me have perspective about what is important in this life" – Michael, foster brother 

"Being a part of a foster family is hard because when someone comes into your life as a sibling they're suppose to be your sibling forever.  You get to see them grow older with you. BUT as a foster sibling I usually don't get to see the babies grow up to be the amazing person they are.  I get to have them in my life for a time and then they are gone.  It's sad to not be with a person that you loved so deeply.  But even so, I am grateful to have known and loved them for the time that we had.  I will always smile when I think of them, but if I'm honest, I wish they didn't have to leave"  – Jenna, foster sister
There are no innocent bystanders in foster care. The collateral damage is a hard reality and it shapes lives with both the good and the bad.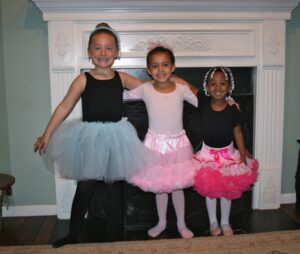 I have a good friend, who just like me, started foster care when her biological children were young.  She says, "I have 13 children from hard places. 11 children who came from hard places and 2 who we gave a hard place by inviting in the hurt and loss that comes with foster care and adoption."
Sometimes after a long day I have to pause take a few deep breaths and remind myself again that we are raising children who have suffered difficult things.  Some came to us with great loss and traumatic experiences, while our biological children have been exposed to the suffering simply because we answered the call to open our hearts and home.  The truth is that no one makes it out unscathed from the world that is foster care.  After more than 15 years as a foster family we could tout its praises or even more easily sing you the blues.  But ultimately, together as a family, we have learned how to love better, seek true connection and have compassion in the midst of suffering.  We have committed to processing loss and hard things, sticking together as the troubles come and then bearing witness to God healing our hearts and minds from great loss and trial. 
I have learned so much from watching my own sons and daughters as they come alongside the fragile hearts of children living without permanency.   They are natural comforters and overflow with compassion.  They do not hide their feelings or struggle to attempt to provide answers to things that don't make sense.  Instead, they respond with the gift of their presence and offer comfort.  They invite in these wounded hearts, find joy in simple things, share what they have without counting the cost, loving without reserve.  Everyday I am blessed to be their mother I am inspired to make sure not a moment is wasted in the time I have with them.
Today you have taken a few steps into the world of children and teens who are those unsung heroes in foster families.   Thank you for taking time to listen to their hearts and to glimpse life through their eyes.  
These children are compassionate, insightful and brave.  The do not shy away from the hard.  I have watched them take the most vulnerable children by the hand and help them feel safe.  They are friends, guides, teachers, confidants and playmates.  They don't know it yet, but they are world changers in the making and our world NEEDS THEM.
Thank you to every family who has made the choice to come along side hurting children, to sit with them in their loss and pain as they begin a new chapter and a journey towards healing.   Your love and sacrifice is always worth the cost.