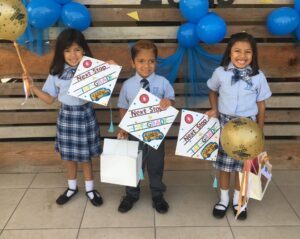 Back to school can be a stressful time for any parent but especially if your child – like some of mine – struggles with change or transition; have academic, social, or emotional difficulties; or other types of challenges.
If you are feeling anxious about the new school year I'm here today to say you are not alone and that there are some simple things that we can do to help prepare for the new school year.
Let's start by talking about a few ways that we can empower our children to have a great beginning to their school year.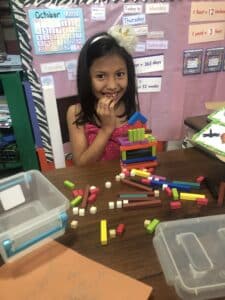 First, be proactive.  You can assure that things start off on the right foot with teachers and administrators by meeting with them beforehand to establish a good working relationship and to share important information about your learner and their needs. But be careful not to miss out on opportunities to assure consistency throughout the year.  Continue to check in regularly and maintain good communication with your child's teachers and support staff.
Secondly, remember that change can be hard for anyone, and feeling fearful or nervous about the unknown is a normal response.  Work to eliminate the feelings of fear and anxiety that come with new experiences by setting up a time to visit the school or classroom with your child.  This will help your learner get to know the environment and understand the new expectations all while feeling secure with you at their side.
Next, be sure to practice the school routine a week – or at least a few days – before school begins.  Adjusting to earlier bedtimes and wake-up times can cause children to feel out of sorts and sometimes grumpy.  However, by practicing the new routine before school starts, you can help to assure that your child will be well-rested and that their body has already adjusted to a new schedule.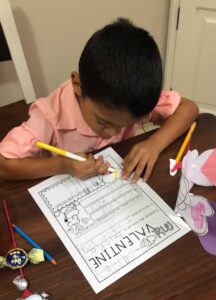 Make sure that your child stays well-hydrated and that their blood glucose levels are balanced.
Choose snacks and foods that will not provoke spikes in blood sugar.

  Some great options will be high protein and include healthful fats like a handful of nuts, cheese, and whole wheat crackers; vegetables and hummus; apple slices with peanut butter.

S

end a water bottle that your kiddo is excited to use and encourage them to refill it when it's empty.
Make sure to understand the policies at your child's school for water and snack. Ideally, the schedule will space snacks and meals 2-3 hours apart for optimal glucose levels but don't be shy to negotiate a snack time for your child if their schedule causes them to go extended periods of time between eating.
Meet with the teacher, guidance counselors, and administrators ahead of time to help them get to know your child better and share the best ways to support them.  You can use a resource like this free download: Letter to My Teacher, but also don't hesitate to share any and all information that will help those supporting and educating your child understand their unique needs.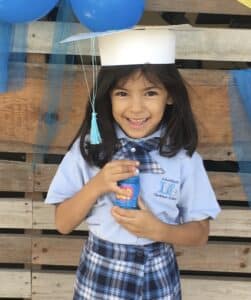 Expectations are important for everyone on the team.  When we set realistic expectations we can avoid feeling frustrated and angry.  However, when difficult situations arise or unmet expectations cause us to feel disappointed, remember to embrace these moments as both learning and teaching opportunities.   Remain calm, collect all the information to understand the situation, analyze, evaluate, find ways to compromise, and then adapt.  It takes the whole team working together to assure the success of your child.
Know your rights and your child's rights, and make sure that you understand the correct ways to seek help and find support within your specific school system.  Approach situations with grace because you know better than anyone that meeting the unique needs of your child can be challenging and sometimes feel overwhelming.  However, when policies or poor practices get in the way of your child's success and wellbeing,  it's time to advocate by focusing on the legal rights of your unique learner using the correct channels.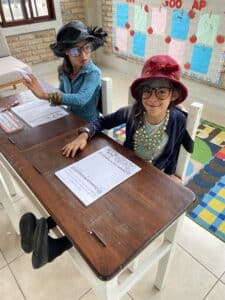 You can empower those teaching and supporting your child by reminding them that children with difficult life experiences and trauma have unique challenges and needs that may not be evident from the outside.  You should never feel timid about advocating in positive ways to assure that your child will have a positive academic experience.   Set an example for your child in how to communicate clearly and to negotiate needs so that someday they will be able to follow your lead and advocate for themselves!
Now take a deep breath!
Snap those back-to-school pictures and hug your kiddo extra tight, smoother them in enough kisses to last a WHOLE DAY, and send them off for their next learning adventure.
You've taught them well and empowered them to experience success! Cheers to a great school year!
Do you have some other ideas to share about how to have a great start to the school year?  Please share them in the comments below!